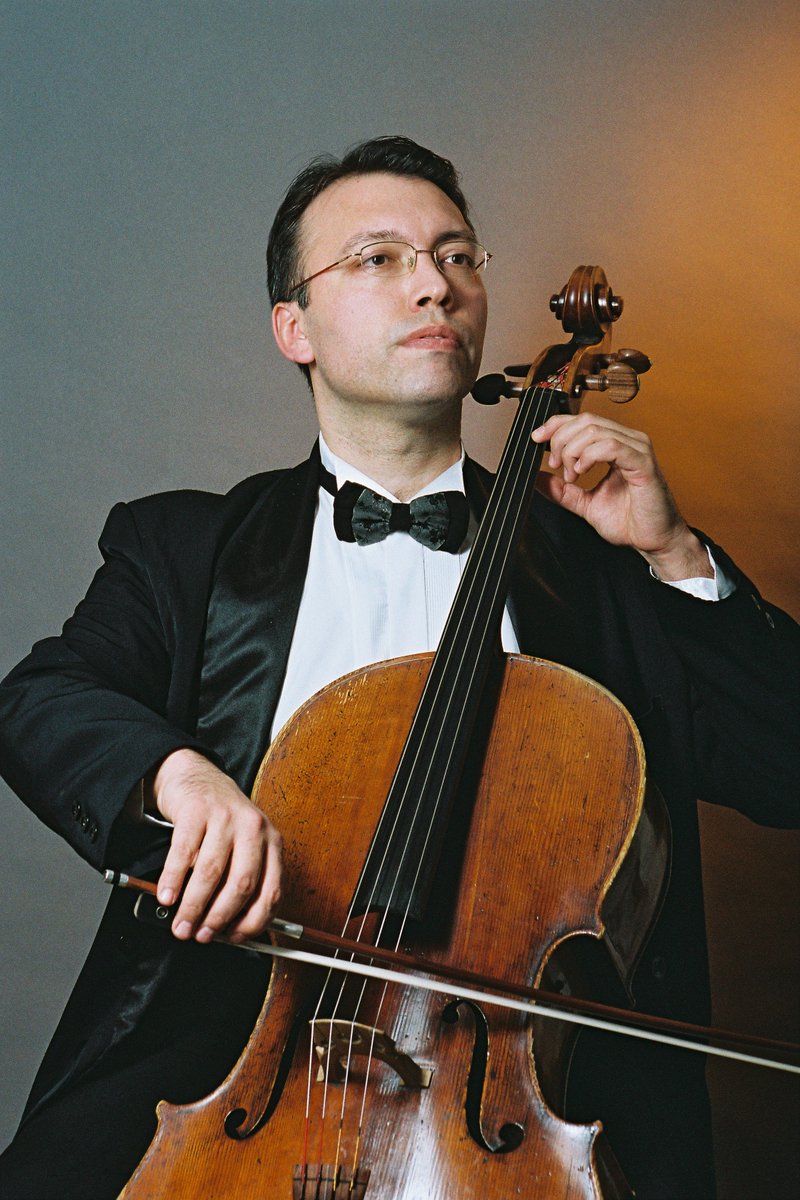 Symphony Arlington presents: Kalin Ivanov
Arlington Music Hall
Thursday, November 19
http://downtownarlington.org/event/symphony-arlington-presents-kalin-ivanov/
Symphony Arlington will continue its fall performances with Haydn's Symphony No. 86 in D Major and Wolf-Ferrari's The Jewels of Madonna!  Don't miss your chance to win a Ferrari… just kidding!!  Now that we really have your attention, don't miss the performance of Bulgarian cellist, Kalin Ivanov. Mr. Ivanov will perform Sowash's Concerto for Cello and Strings, for whom the piece was written.  This piece was dedicated to Mr. Ivanov and was first premiered in 2007 at Carnegie Hall.  The orchestra will be led by Polish conductor, Maestro Maciej Zoltowski!
The Man Who Came to Dinner
UT Arlington Mainstage Theatre
November 18-22
http://www.uta.edu/theatre/box_office/index.php
A hilarious, classic American comedy, THE MAN WHO CAME TO DINNER by George S. Kaufman and Moss Hart, revolves around a notorious theatre critic who breaks his leg while on a lecture tour in the Midwest. As a result, he is forced to stay on longer than anyone wants at the home of his host family, ultimately taking over the house with his demands and visiting Broadway luminary friends. Since its opening on Broadway in 1939, this comic gem has been adapted to radio, film, television, and revived numerous times on Broadway and around the world.
Modern Masters: Warhol, Pollack, Lichtenstein, Rauschenberg, de Kooning, Motherwell, Krasner
Arlington Art Museum
Opens Saturday, November 21
http://arlingtonmuseum.org/exhibitions/upcoming-exhibitions/
This exhibition will feature work by 60 artists including Andy Warhol, Robert Rauschenberg, Jackson Pollack, Roy Lichtenstein, Willem de Kooning, and Robert Motherwell. Modern art has brought a fresh and unconventional approach to the creative community, expressing the loves, hates, ideas, beliefs, interests, passions, strengths, and weaknesses of a generation emerging in the mid-Twentieth Century. This exhibit will explore traditional mediums of art, outside the box, and how the art world embraced the work that represents a movement that changed the face of fine art in America.
Don Williams
Arlington Music Hall
Saturday, November 21
http://arlingtonmusichall.net/
They came to call Don Williams "the Gentle Giant" in the decades he was a dominating country hit maker because of his unique blend of commanding presence and that laid-back, easy style that has appealed to adult men and women alike—cutting across national and genre boundaries. If those personal and musical qualities stood out strongly across the 1970s, '80s and '90s, they are all the more distinctive in 2012, when so many country and pop records seem to work as check off lists of somebody's idea of how to be a man, or hard-sell attempts to indicate affection for a woman. Don Williams has never sounded like he felt the need to sell somebody something, or to prove anything.